August 1st of 2014 was an epic night.  It feels like it's been forever since I've been in a cypher, so I was excited to say the least.  The amazing producers the Pogue Brothers put the event together and gave dozens of artists from the Tri-state area (NJ, PA, DE) the opportunity to showcase their skills.  There were so many artists that I didn't know and some I just never actually met face to face.  It was extremely refreshing to see so much love and support out for Hip Hop.  There was no drama, which is always a plus, haha.  Some MC's dropped the ball under the bright lights, others came with their A game.
You know I had to show off.  I took the laid back approach once I hit the stage.  I wanted to make sure that the audience could catch every word.  The challenge with this cypher is that each artist was given only 16 bars, one verse.  Some people find it difficult to get their point across quickly and capture the crowd in such a short amount of time.  So I focused on lyrics, making sure each line had a point.  All in all I think it went extremely well.  I was able to connect with different people and grow my network even more.  More and more people are seeing what the Frank Mizzy brand brings to the table and want to be a part of something refreshing in the Hip Hop world.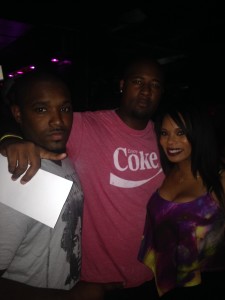 Check out the pics and video below just in case you missed it.
Also check out the Pogue Bros!  Producers on the rise!!
Twitter:  @PogueBrothers
www.soundcloud.com/thepoguebrothers